Richard Sellmer Calendars
Old Fashioned Richard Sellmer Paper German Advent Calendars
Today Advent Calendars come in all shapes and sizes, filled and unfilled, yet the German Advent Calendars made of paper and sometimes decorated in glitter of gold and silver are as special today as they were hundreds of years ago.

I remember as a child waiting eagerly for our Advent Calendars to arrive from Germany each year, thanks to our generous German grandparents. Even though in retrospect I realize that behind each tiny door was, well, just a picture, it was a thrill to open each one each day as the excitement built to the final door on Christmas Eve!

That same thrill must exist to this day since these nostalgic German Advent Calendars are one of our top sellers. Another fun way to mark the days of Advent is the Advent candle shown here. Simply light the candle each day, just enough to get to the next mark. This is a daily affair, and the anticipation builds as Christmas Eve approaches. Make this a family tradition you share with your children each evening of Advent while at the dinner table. It is a tradition in which the whole family can participate!



Showing 1 to 99 of 99 (1 Pages)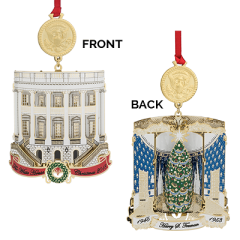 2018 White House Historical Association Annual Christmas Ornament Harry S Truman Size: (including seal charm) 2 1/8" x 3 1/4" tall The White House Historical Association's 2018 White House Christmas Ornament honors Harry S. Truman, the thirty-third president of the United States. This ornament is designed to illustrate three significant changes made by President Truman during his a..
Now Just $30.00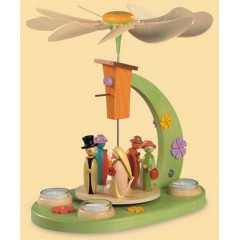 $200.00 Size: 12" x 9" x 12" A whimsical pyramid perfect for the Summer season! This wonderful creation depicts some "love birds" having a sweet wedding ceremony. A perfect twist on the traditional Christmas pyramid. Made in Germany ..
Now Just $200.00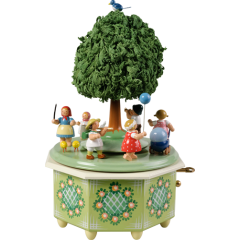 $980 Size: 26.5 cm tall 11" tall This charming springtime music box is sure to set to bring a smile to your face! This collectible, high quality piece features the signature style and look of Wendt and Kuhn with a 36 tone Swiss music box. Up top you'll see sweet children partaking in spring activities and the handpainted base features a delightful traditional pattern. ..
Now Just $980.00