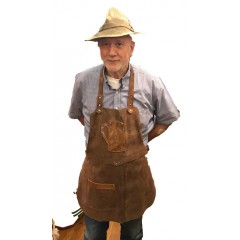 $112.00 Only Size Six. German Grillschuerze mit Latz aus Kalbvelourleder, braun mit Bierglas - Applikation. Meet the King of Grilling' favorite grilling apron! Direct from Germany, this is an actual German Grilling apron for the Man who loves to Grill! The body of the apron is made of genuine leather and the leather look trim and the Beer Stein applique are made of simulated le..
Now Just $112.00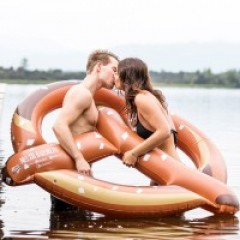 Nice, crispy, brown and with enough salt - this is what a pretzel in Bavaria must be like! And our infllatable swimming pretzel is exactly so. Inflated the pretzel is 150 x 110 cm and offers space for two adults or three children. IMPORTANT: The swimming pretzel is the smart answer to the classic air mattress, but it is no swimming aid! Children are only allowed to go into the water with..
German Salt Glaze Pottery
German Saltglaze Soneware - Made in Germany
Oven, Microwave, Dishwsher Safe
Offer your discriminating customers something completely old - but brand new to the US market!
"Each Piece is Unique"
You've seen this instantly recognizable stoneware in Europe's old pensions, guest houses, restaurants and taverns. Whether it is pitchers brimming with wine or beer, platters loaded with European delicacies or lidded bowls filled with piping hot farmer's fare, this traditional German stoneware decks just about every table in Europe in some form or another. And, if you are familiar with the valuable antique pieces of this stoneware, you know that they just get better with age!
THIS TRADITIONAL GERMAN SALTWARE IS MADE IN HOEHRGRENZHAUSEN, GERMANY, IN THE VERY SAME LOCATION FOR 250 YEARS. IT IS STILL MADE THE VERY SAME WAY AND IT IS ALL HAND MADE AND HAND PAINTED.
AND EVEN BETTER - THESE CLASSIC BLUE AND GREY PIECES GO BEAUTIFULLY WITH JUST ABOUT ANY DINNER SERVICE - COMPEMPORARY OR TRADITIONAL - MAKING THEM AS VERSATILE AS THEY ARE PRACTICAL.
Remember, you ar eonly ordering the style, the size, and the color (i.e., blue/gray or tri color). The HAND PAINTED pattern will be subtly different on each piece.
Showing 1 to 7 of 7 (1 Pages)