Wax Angels & Treetoppers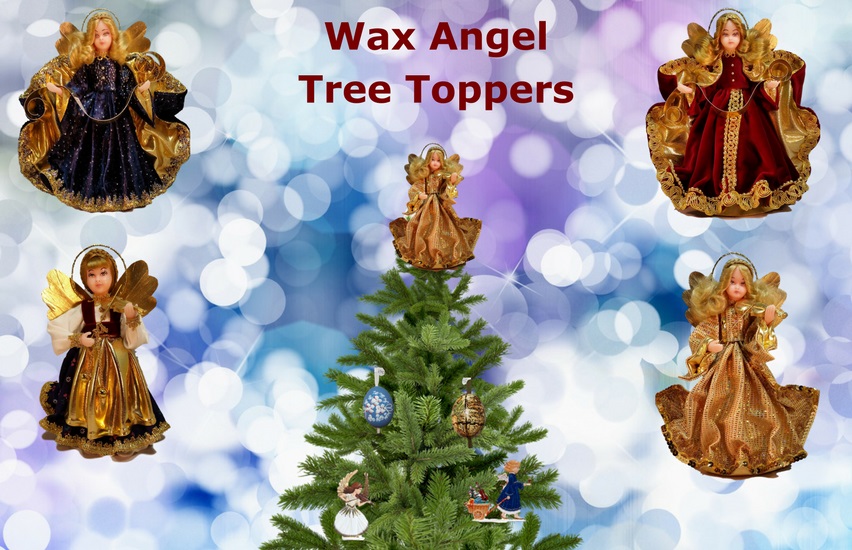 The tradition of using the Christmas angel tree toppers dates back to the Victorian age. It was in correlation to the rise in popularity of Christmas trees in Great Britain. The newspaper, Illustrated London News, published a photo of Queen Victoria, Prince Albert, and their family around a Christmas tree.
The tree was topped with an angel, and this tradition of using a gold angel tree topper started. Today we have so any different choices of toppers from - silver angel tree topper, to even a brunette angel tree topper.
The Christmas Sleigh carries many different styles, and we hope you enjoy all of them.
Showing 1 to 16 of 16 (1 Pages)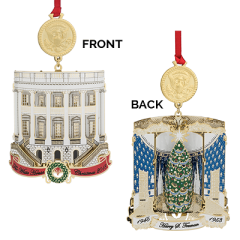 2018 White House Historical Association Annual Christmas Ornament Harry S Truman Size: (including seal charm) 2 1/8" x 3 1/4" tall The White House Historical Association's 2018 White House Christmas Ornament honors Harry S. Truman, the thirty-third president of the United States. This ornament is designed to illustrate three significant changes made by President Truman during his a..
Now Just $30.00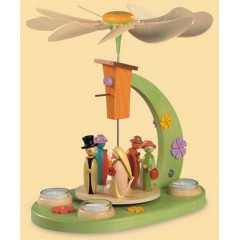 $200.00 Size: 12" x 9" x 12" A whimsical pyramid perfect for the Summer season! This wonderful creation depicts some "love birds" having a sweet wedding ceremony. A perfect twist on the traditional Christmas pyramid. Made in Germany ..
Now Just $200.00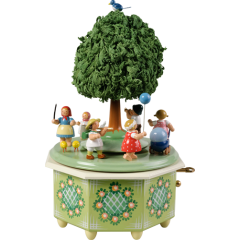 $980 Size: 26.5 cm tall 11" tall This charming springtime music box is sure to set to bring a smile to your face! This collectible, high quality piece features the signature style and look of Wendt and Kuhn with a 36 tone Swiss music box. Up top you'll see sweet children partaking in spring activities and the handpainted base features a delightful traditional pattern. ..
Now Just $980.00