Oktoberfest Glass Ornaments
This year we expand our selection of Inge-Glas ornaments with a carefully selected array of Oktoberfest decorations. Delightful and fun, Inge-Glas is one of the leading designers and manufacturers of this age old German craft.
Carefully hand painted with tasteful touches of glitter and detail, it's easy to see why this is one of our customers' favorite line of ornaments. Bright and colorful, just like Oktoberfest in Munich, these themed ornaments are sure to bring smiles and joy to your own biergarten or bar this fall season.
Showing 1 to 40 of 40 (1 Pages)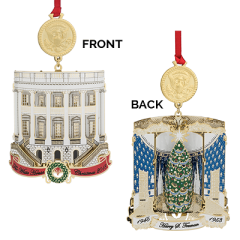 2018 White House Historical Association Annual Christmas Ornament Harry S Truman Size: (including seal charm) 2 1/8" x 3 1/4" tall The White House Historical Association's 2018 White House Christmas Ornament honors Harry S. Truman, the thirty-third president of the United States. This ornament is designed to illustrate three significant changes made by President Truman during his a..
Now Just $30.00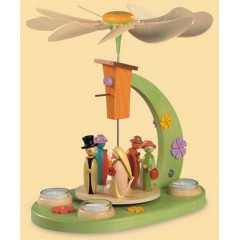 $200.00 Size: 12" x 9" x 12" A whimsical pyramid perfect for the Summer season! This wonderful creation depicts some "love birds" having a sweet wedding ceremony. A perfect twist on the traditional Christmas pyramid. Made in Germany ..
Now Just $200.00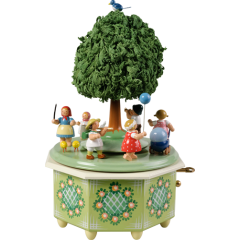 $980 Size: 26.5 cm tall 11" tall This charming springtime music box is sure to set to bring a smile to your face! This collectible, high quality piece features the signature style and look of Wendt and Kuhn with a 36 tone Swiss music box. Up top you'll see sweet children partaking in spring activities and the handpainted base features a delightful traditional pattern. ..
Now Just $980.00