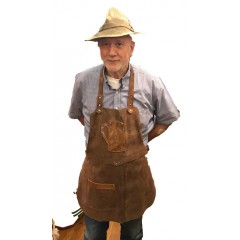 $112.00 Only Size Six. German Grillschuerze mit Latz aus Kalbvelourleder, braun mit Bierglas - Applikation. Meet the King of Grilling' favorite grilling apron! Direct from Germany, this is an actual German Grilling apron for the Man who loves to Grill! The body of the apron is made of genuine leather and the leather look trim and the Beer Stein applique are made of simulated le..
Now Just $112.00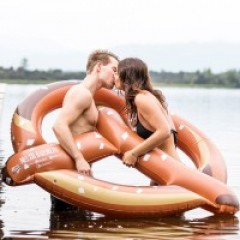 Nice, crispy, brown and with enough salt - this is what a pretzel in Bavaria must be like! And our infllatable swimming pretzel is exactly so. Inflated the pretzel is 150 x 110 cm and offers space for two adults or three children. IMPORTANT: The swimming pretzel is the smart answer to the classic air mattress, but it is no swimming aid! Children are only allowed to go into the water with..
Unpainted Pewter
Wilhelm Schweizer Unpainted Pewter from Diessen am Ammersee, Germany

These are hand cast pewter pieces, completely identical to the lovely hand painted ones you all know and love, the one significant difference being that they come to you unpainted just as they were offered several hundred years ago. It was not until years later that the lead figurines, later pewter, were hand painted in rich enamel paints. Wilhelm Schweizer pewter in either its painted or unpainted form is highly collectible and instantly become heirlooms of the future.

How meaningful to hand paint your own pewter to give as special gifts for special people in your life. Whether it is to commemorate a special occasion, a wedding, a birth or simply to celebrate any one of the holidays, something you have created yourself is that much more meaningful. Whether painted or left unpainted, Wilhelm Schweizer pewter pieces are truly precious treasures meant to be handed down from one generation to the next. Don't see the piece you want? Simply let us know, and we can order that piece in its unpainted state for you.
Showing 1 to 48 of 48 (1 Pages)