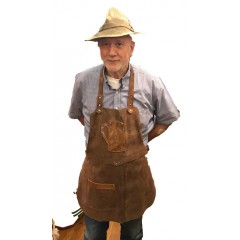 $112.00 Only Size Six. German Grillschuerze mit Latz aus Kalbvelourleder, braun mit Bierglas - Applikation. Meet the King of Grilling' favorite grilling apron! Direct from Germany, this is an actual German Grilling apron for the Man who loves to Grill! The body of the apron is made of genuine leather and the leather look trim and the Beer Stein applique are made of simulated le..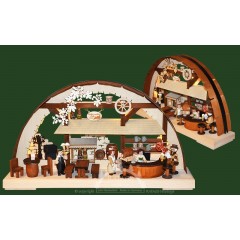 $364 Size 43 x 30 cm/ 17 x 12 inch (WxH) 3D Light arch with indirect illumination - cellar bar in a vault - 4 lathed figurines - many small access This delightful Schwibbogen, or Candle Arch in English, features a delightful workshop. Note all the skillful handicraft being done by the cutest array of characters - a lot of hard work goes in there wooden goods!..
Now Just $364.00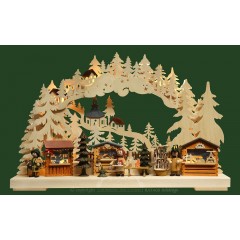 $ Size 43 x 30 cm/ 17 x 12 inch (WxH) This 3D light arch bow also is with indirect illumination and a lot of accessories like decorated market stands, a carved tree with bells and a pyramid. The original RATAGS figures are the toy merchant of Erzgebirge (Ore Mountains) and the market woman who offers wooden toys. All market huts are illuminated also and tell selling scenes. In..
Now Just $414.00
Schultuete
Schultuete - Candy Cones

Welcome your new student into the new school year by giving them with a traditional schultuete (pronounced shool-too-tuh).
This 200-year-old tradition started in Germany; the schultuete is a cone-shaped package filled with school supplies and treats. The "Schultuete" custom started as far back as 1810, to Thuringia and Saxony in Germany.
The first report of the cone-shaped Schultuete comes from Jena a city in Germany in 1817, other towns that did this were Dresden (1820) and Leipzig (1836).
It is now a custom all over Germany.
The story told to the school children is as follows, there is a Schultütenbaum growing - it is growing at your school.
The Schultuete is full of fruits. If those fruits are ripe and if they are big enough to pick, then it is time for you to start school.
Typically given to German first-grade students on their first day of school this wonderful tradition can be adapted to any age.
The Schultuete we sell come to you "empty" ready for you to fill up with your child's favorite school supplies, candies, and even money to encourage and inspire them.
Showing 1 to 8 of 8 (1 Pages)