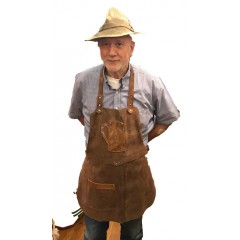 $112.00 Only Size Six. German Grillschuerze mit Latz aus Kalbvelourleder, braun mit Bierglas - Applikation. Meet the King of Grilling' favorite grilling apron! Direct from Germany, this is an actual German Grilling apron for the Man who loves to Grill! The body of the apron is made of genuine leather and the leather look trim and the Beer Stein applique are made of simulated le..
Now Just $112.00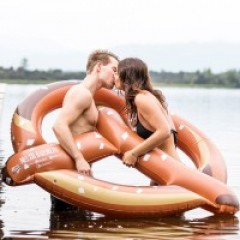 Nice, crispy, brown and with enough salt - this is what a pretzel in Bavaria must be like! And our infllatable swimming pretzel is exactly so. Inflated the pretzel is 150 x 110 cm and offers space for two adults or three children. IMPORTANT: The swimming pretzel is the smart answer to the classic air mattress, but it is no swimming aid! Children are only allowed to go into the water with..
Advent Calendars and Cards
Please browse our collection of German Unique Advent Calendars & Christmas Cards.
For generations, families have marked the coming of Christmas in a variety of ways.
From simple chalk markings to lighting candles, families have employed unique ways to enjoy the counting of
the 24 days before Christmas.
Start a new Advent calendar tradition: Every secret door has space for a tiny treat for that December day.
When the door is opened, a traditional Christmas tune starts to play.
This wooden calendar can be used year after year providing a tradition that your family is sure to treasure.
Refine Search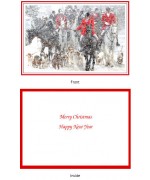 Comes in pack of 10 cards. "Christmas in Middleburg 2009" "Christmas Card 2009" If you love a..
$34.00
Model:Christmas2009-rot
Showing 1 to 1 of 1 (1 Pages)