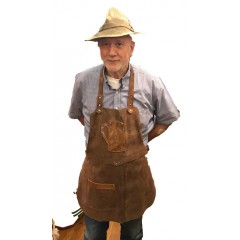 $112.00 Only Size Six. German Grillschuerze mit Latz aus Kalbvelourleder, braun mit Bierglas - Applikation. Meet the King of Grilling' favorite grilling apron! Direct from Germany, this is an actual German Grilling apron for the Man who loves to Grill! The body of the apron is made of genuine leather and the leather look trim and the Beer Stein applique are made of simulated le..
Now Just $112.00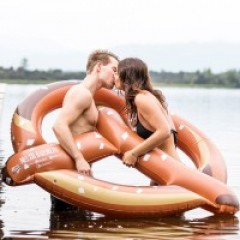 Nice, crispy, brown and with enough salt - this is what a pretzel in Bavaria must be like! And our infllatable swimming pretzel is exactly so. Inflated the pretzel is 150 x 110 cm and offers space for two adults or three children. IMPORTANT: The swimming pretzel is the smart answer to the classic air mattress, but it is no swimming aid! Children are only allowed to go into the water with..
German Beer Steins
​

Our beautiful selection of authentic German steins are made by a renowned family firm in Germany called KING WERKS (factory). Of top quality, King Werks is situated in the Westerwald (Western Forest) of Germany, near the Rhine and Koblenz (the ancient Roman town of Confluent) as well as the famous Limes (the fortified Roman border).

King steins are backed by generations of experience in the finest craftsmanship and the designs are based primarily on the designs of the antique originals.

They are all hand painted and just lovely to look at, of course, but also great fun to use! The King collection is comprised of authentic old German, Bavarian, Austrian and Tyrolian steins, tankards and mugs and offer you a choice of the most original and skillfully made products available in the world today. The trademark KING guarantees the most authentic quality.
Refine Search
Showing 1 to 95 of 95 (1 Pages)