German Beer Steins
​

Our beautiful selection of authentic German steins are made by a renowned family firm in Germany called KING WERKS (factory). Of top quality, King Werks is situated in the Westerwald (Western Forest) of Germany, near the Rhine and Koblenz (the ancient Roman town of Confluent) as well as the famous Limes (the fortified Roman border).

King steins are backed by generations of experience in the finest craftsmanship and the designs are based primarily on the designs of the antique originals.

They are all hand painted and just lovely to look at, of course, but also great fun to use! The King collection is comprised of authentic old German, Bavarian, Austrian and Tyrolian steins, tankards and mugs and offer you a choice of the most original and skillfully made products available in the world today. The trademark KING guarantees the most authentic quality.
Refine Search
Showing 1 to 120 of 120 (1 Pages)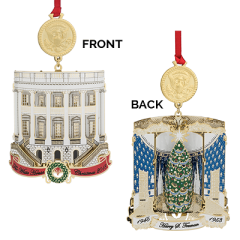 2018 White House Historical Association Annual Christmas Ornament Harry S Truman Size: (including seal charm) 2 1/8" x 3 1/4" tall The White House Historical Association's 2018 White House Christmas Ornament honors Harry S. Truman, the thirty-third president of the United States. This ornament is designed to illustrate three significant changes made by President Truman during his a..
Now Just $30.00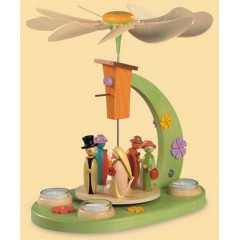 $200.00 Size: 12" x 9" x 12" A whimsical pyramid perfect for the Summer season! This wonderful creation depicts some "love birds" having a sweet wedding ceremony. A perfect twist on the traditional Christmas pyramid. Made in Germany ..
Now Just $200.00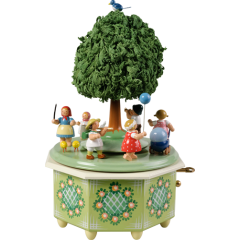 $980 Size: 26.5 cm tall 11" tall This charming springtime music box is sure to set to bring a smile to your face! This collectible, high quality piece features the signature style and look of Wendt and Kuhn with a 36 tone Swiss music box. Up top you'll see sweet children partaking in spring activities and the handpainted base features a delightful traditional pattern. ..
Now Just $980.00