Lori Mitchell
Lori Mitchell is a talented artist who creates whimsical figurines that are loved by collectors worldwide. Her figurines are known for their unique style and charming personalities, and they make wonderful additions to any collection.
Lori Mitchell figurines are typically made of high-quality resin, and they stand at approximately 6 inches tall. Each figurine is carefully crafted with intricate details, such as the texture of clothing, the expressions on faces, and the positioning of hands and feet.
The figurines come in a variety of themes, including holiday, Halloween, and everyday characters. Some of the most popular Lori Mitchell figurines include holiday characters like Santa Claus, elves, and snowmen. Halloween characters include witches, ghosts, and black cats, while everyday characters range from children playing to animals in whimsical costumes.
Showing 1 to 16 of 16 (1 Pages)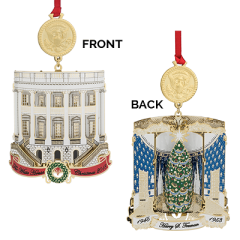 2018 White House Historical Association Annual Christmas Ornament Harry S Truman Size: (including seal charm) 2 1/8" x 3 1/4" tall The White House Historical Association's 2018 White House Christmas Ornament honors Harry S. Truman, the thirty-third president of the United States. This ornament is designed to illustrate three significant changes made by President Truman during his a..
Now Just $0.00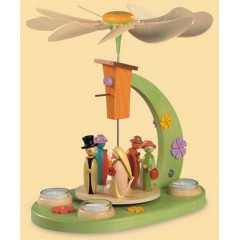 $200.00 Size: 12" x 9" x 12" A whimsical pyramid perfect for the Summer season! This wonderful creation depicts some "love birds" having a sweet wedding ceremony. A perfect twist on the traditional Christmas pyramid. Made in Germany ..
Now Just $200.00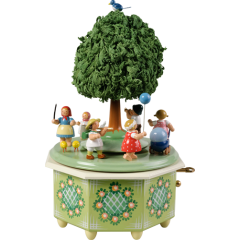 $980 Size: 26.5 cm tall 11" tall This charming springtime music box is sure to set to bring a smile to your face! This collectible, high quality piece features the signature style and look of Wendt and Kuhn with a 36 tone Swiss music box. Up top you'll see sweet children partaking in spring activities and the handpainted base features a delightful traditional pattern. ..
Now Just $980.00