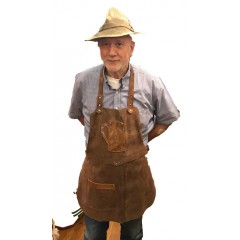 $112.00 Only Size Six. German Grillschuerze mit Latz aus Kalbvelourleder, braun mit Bierglas - Applikation. Meet the King of Grilling' favorite grilling apron! Direct from Germany, this is an actual German Grilling apron for the Man who loves to Grill! The body of the apron is made of genuine leather and the leather look trim and the Beer Stein applique are made of simulated le..
Now Just $112.00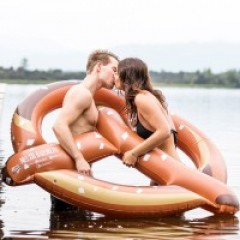 Nice, crispy, brown and with enough salt - this is what a pretzel in Bavaria must be like! And our infllatable swimming pretzel is exactly so. Inflated the pretzel is 150 x 110 cm and offers space for two adults or three children. IMPORTANT: The swimming pretzel is the smart answer to the classic air mattress, but it is no swimming aid! Children are only allowed to go into the water with..
German Marionettes
German Marionettes
Maximiliane Kiermeier

Maximiliane studied graphic and fashion design at the Munich Master School of Fashion and then worked as a stylist in known companies until she discovered in 1986 puppets as an artistic object

Since then she designed and produced freely according to her own ideas in loving and sophisticated handcrafted figures from the realm of fairy tales and fantasy. The faces of the moving dolls never look ferocious or fearsome and delight lovers and collectors throughout the world.

Her further specialty is creating lifelike puppets shaped and sewn from portrait photos. Here she puts great value on similarity and facial expressions. It is always amazing for the viewer, when they compare original and marionette.
Showing 1 to 6 of 6 (1 Pages)