German Marionettes
German Marionettes
Maximiliane Kiermeier

Maximiliane studied graphic and fashion design at the Munich Master School of Fashion and then worked as a stylist in known companies until she discovered in 1986 puppets as an artistic object

Since then she designed and produced freely according to her own ideas in loving and sophisticated handcrafted figures from the realm of fairy tales and fantasy. The faces of the moving dolls never look ferocious or fearsome and delight lovers and collectors throughout the world.

Her further specialty is creating lifelike puppets shaped and sewn from portrait photos. Here she puts great value on similarity and facial expressions. It is always amazing for the viewer, when they compare original and marionette.
Showing 1 to 6 of 6 (1 Pages)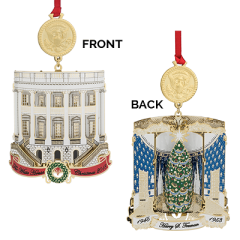 2018 White House Historical Association Annual Christmas Ornament Harry S Truman Size: (including seal charm) 2 1/8" x 3 1/4" tall The White House Historical Association's 2018 White House Christmas Ornament honors Harry S. Truman, the thirty-third president of the United States. This ornament is designed to illustrate three significant changes made by President Truman during his a..
Now Just $0.00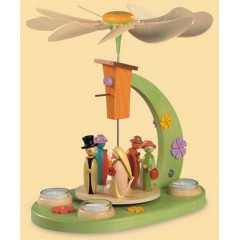 $200.00 Size: 12" x 9" x 12" A whimsical pyramid perfect for the Summer season! This wonderful creation depicts some "love birds" having a sweet wedding ceremony. A perfect twist on the traditional Christmas pyramid. Made in Germany ..
Now Just $200.00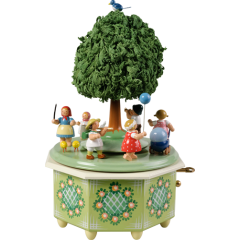 $980 Size: 26.5 cm tall 11" tall This charming springtime music box is sure to set to bring a smile to your face! This collectible, high quality piece features the signature style and look of Wendt and Kuhn with a 36 tone Swiss music box. Up top you'll see sweet children partaking in spring activities and the handpainted base features a delightful traditional pattern. ..
Now Just $980.00