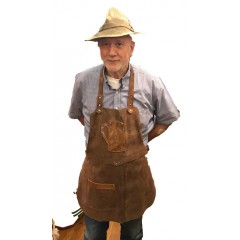 $112.00 Only Size Six. German Grillschuerze mit Latz aus Kalbvelourleder, braun mit Bierglas - Applikation. Meet the King of Grilling' favorite grilling apron! Direct from Germany, this is an actual German Grilling apron for the Man who loves to Grill! The body of the apron is made of genuine leather and the leather look trim and the Beer Stein applique are made of simulated le..
Now Just $112.00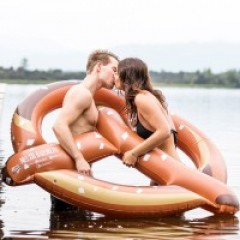 Nice, crispy, brown and with enough salt - this is what a pretzel in Bavaria must be like! And our infllatable swimming pretzel is exactly so. Inflated the pretzel is 150 x 110 cm and offers space for two adults or three children. IMPORTANT: The swimming pretzel is the smart answer to the classic air mattress, but it is no swimming aid! Children are only allowed to go into the water with..
Pets
It is positively enchanting to see artfully placed groupings of uniquely clad Carolers surrounded by a nostalgic gas lantern, a Colonial Front Door, a traditional Fireplace and surround, or in this case, surrounded by the family pets.
Whether dogs or cats, there is a downright too cute for words pet for everyone! We personally own at least a hundred carolers collected over a period of just about 30 years and at least half that many pets grace our groupings on sideboards and mantles!
After all, when our carolers are out spreading Christmas joy in song, they include the family pets in the Christmas fun! Questions? Contact us a info@thechristmassleigh.com and we will assist you!
Showing 1 to 8 of 8 (1 Pages)