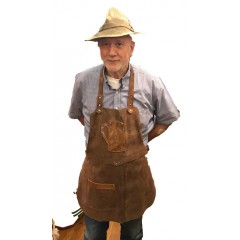 $112.00 Only Size Six. German Grillschuerze mit Latz aus Kalbvelourleder, braun mit Bierglas - Applikation. Meet the King of Grilling' favorite grilling apron! Direct from Germany, this is an actual German Grilling apron for the Man who loves to Grill! The body of the apron is made of genuine leather and the leather look trim and the Beer Stein applique are made of simulated le..
Now Just $112.00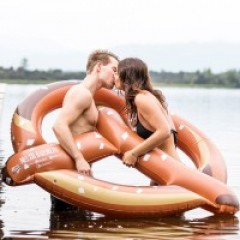 Nice, crispy, brown and with enough salt - this is what a pretzel in Bavaria must be like! And our infllatable swimming pretzel is exactly so. Inflated the pretzel is 150 x 110 cm and offers space for two adults or three children. IMPORTANT: The swimming pretzel is the smart answer to the classic air mattress, but it is no swimming aid! Children are only allowed to go into the water with..
KWO Smokers
KWO Smokers
German wooden smokers or smoker men have an interesting history. First of all, they are made in the Ore Region of Germany, the Erzgebirge. Many years ago the area was known for its mining and the livelihood of virtually all the inhabitants was through mining. When the mining dried up, they were left with no real alternative source of income.
The Erzgebirge is rich in forestry so the miners turned one by one to wood carving. They would carve their ornaments and their smokers and take them on their backs to peddle their wares in various towns and cities. In time the artistry of the wood carvers of the Erzgebirge became famous for the quality of their work was noteworthy. It remains so to this day.
Click here to view our selection of German Incense

Showing 1 to 166 of 166 (1 Pages)