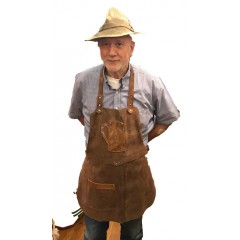 $112.00 Only Size Six. German Grillschuerze mit Latz aus Kalbvelourleder, braun mit Bierglas - Applikation. Meet the King of Grilling' favorite grilling apron! Direct from Germany, this is an actual German Grilling apron for the Man who loves to Grill! The body of the apron is made of genuine leather and the leather look trim and the Beer Stein applique are made of simulated le..
Now Just $112.00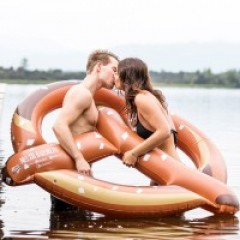 Nice, crispy, brown and with enough salt - this is what a pretzel in Bavaria must be like! And our infllatable swimming pretzel is exactly so. Inflated the pretzel is 150 x 110 cm and offers space for two adults or three children. IMPORTANT: The swimming pretzel is the smart answer to the classic air mattress, but it is no swimming aid! Children are only allowed to go into the water with..
Oktoberfest Decorations
Oktoberfest (German pronunciation: [ɔkˈtoːbɐˌfɛst]) is the world's largest Volksfest (beer festival and traveling funfair). Held annually in Munich, Bavaria, Germany, it is a 16- to 18-day folk festival running from mid or late September to the first weekend in October, with more than 6 million people from around the world attending the event every year.
Locally, it is often called the Wiesn, after the colloquial name for the fairgrounds, Theresa's meadows (Theresienwiese). The Oktoberfest is an important part of Bavarian culture, having been held since the year 1810.
Other cities across the world, even here in Middleburg, also hold Oktoberfest celebrations that are modeled after the original Munich event.
Showing 1 to 56 of 56 (1 Pages)