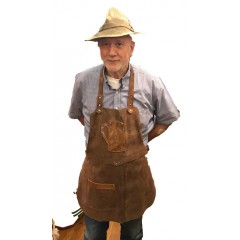 $112.00 Only Size Six. German Grillschuerze mit Latz aus Kalbvelourleder, braun mit Bierglas - Applikation. Meet the King of Grilling' favorite grilling apron! Direct from Germany, this is an actual German Grilling apron for the Man who loves to Grill! The body of the apron is made of genuine leather and the leather look trim and the Beer Stein applique are made of simulated le..
Now Just $112.00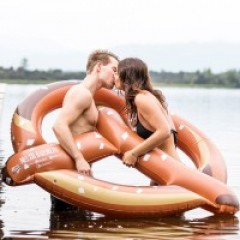 Nice, crispy, brown and with enough salt - this is what a pretzel in Bavaria must be like! And our infllatable swimming pretzel is exactly so. Inflated the pretzel is 150 x 110 cm and offers space for two adults or three children. IMPORTANT: The swimming pretzel is the smart answer to the classic air mattress, but it is no swimming aid! Children are only allowed to go into the water with..
German Austrian Clothing
The Christmas Sleigh is pleased to offer to our online customers a small sampling of the vast selection of Authentic German and Austrian clothing, shoes and boots that we carry in our retail shop in Middleburg, Virginia. We are the supplier with the most extensive selection of high-quality Austrian and German Tracht for men, women, and children arguably in the country, and certainly east of the Rockies.

If you are unable to visit us in beautiful Middleburg, Virginia, please don't hesitate to call or email us with your specific requests.
Whether it's Irmi Lanz 100% made-by-hand sweaters that will take your breath away, or Suzanne Spatt girls dirndls, or exquisite men's cashmere blazers made of the finest quality cashmere, or incredibly well-made leather boots and shoes, our products are guaranteed made in Austria, Germany and even Italy and of the highest quality.
Also, stay tuned, because we will be adding a wide variety of Oktoberfest attire and accessories this summer, just in time for your Oktoberfest celebrations!
| | | |
| --- | --- | --- |
| | Women's Hats/Pins/Necklaces | |
| | | |
| Men's Boots/Shoes/Socks | | Children's Clothing |
| Children's Hats/Pins/Scarf | Children's Boots/Shoes/Socks | German Umbrella/Tote Bag |
Refine Search