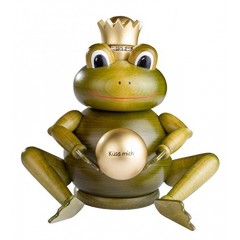 $184.00 Frog King Frog Prince Froschk??nig Size: 24 cm The Kissing Frog - from the story by Brothers Grimm - Sometimes you have to kiss a lot of frogs to find a Prince! There once was a Princess. She was not an ordinary princess, however. This Princess loved to play alone in the palace gardens while she tossed around her favorite golden ball. This smok..
Now Just $0.00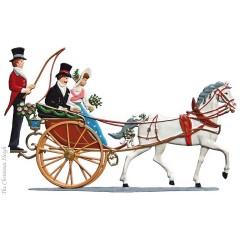 $114 "Wilhelm Schweizer Bayrischer Hochzeitszug" "Bayrische Hochzeitskutsche" "Kutsche mit Brautpaar" Size: 6" x 3-1/2" tall. The unparalleled Wilhelm Schweizer of Bayern hand painted pewter! Known as Zinn in Germany, these pewter ornaments, whether standing or hanging pewter, are truly heirlooms in the making. Hand made and hand painted by the talented artisans of Schweizer Pe..
Now Just $114.00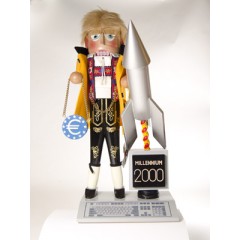 $480.00 "Steinbach Millennium Ltd." Size: 17" tall. Made in Germany. Comes in original box S2000 Introduced 1999 ..
Now Just $480.00
German Smokermen
KWO and Mueller
German Incense Smokers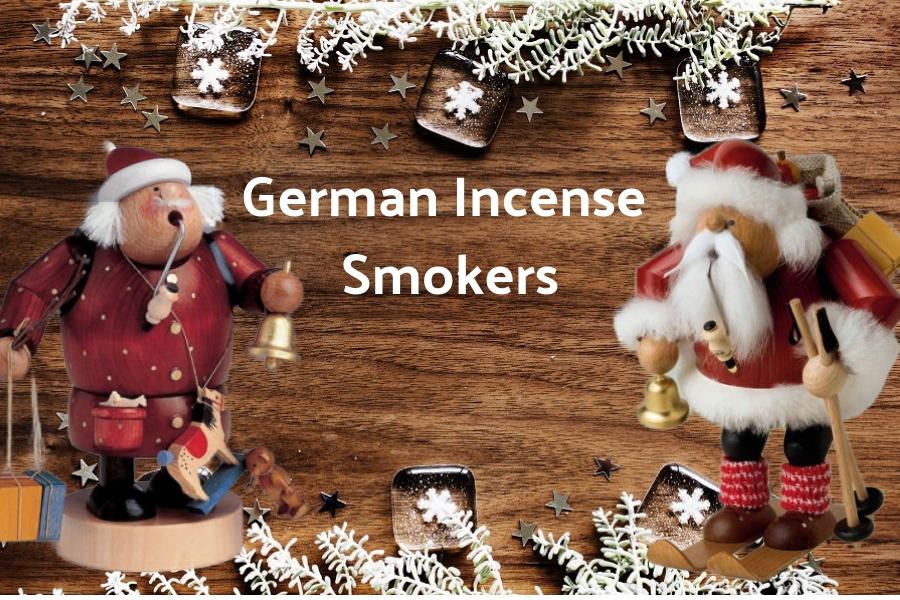 ​
Our selection of Räuchermen, or Smoking Men is hands down the most popular section in our entire store! And that's saying a lot! - We have German Smokers, Räuchermen, or Smoking Men .
Why you ask? Well, we believe it might be that smokermen, or German Smokers, are completely unique and a fascination for children of all ages, from preschool to Great Grandparents! The craftsmanship, the expressions, the characters depicting virtually all trades, professions, hobbies, and advocations certainly have something to do with it.
Countless customers collect the little fellows the German Smokers, display and use them all year, and they're charming decorations at Christmas too! But it's the ingenious little smoker mechanism that seems to captivate! If you love the sensation of walking into a room and smelling a crackling fire, you will love what the German Smoker incense does for your home. Simply light a fragrant German incense cone and place it in the body of the smoke. As if by magic, the smokerman begins to smoke! Before long the entire room is infused with the fragrant scent of Christmas or Gingerbread, of Vanilla or Lavender or any one of the many, many fragrances in the German incense collection.

People with gas fireplaces, in particular, have told us that an instant sense of a wood burning fireplace is the immediate sensation when they light their German smokers!
​
Browse through this limited sampling of our more extensive selection located in our shop in Middleburg, Virginia.
Can't find what you are looking for?
Contact us at info@thechristmassleigh.com and we are here to help!
Click on this button to see how a Smokerman works!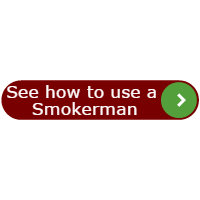 Refine Search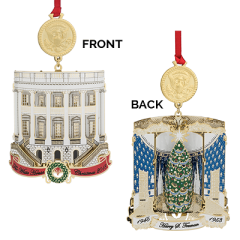 2018 White House Historical Association Annual Christmas Ornament Harry S Truman Size: (including seal charm) 2 1/8" x 3 1/4" tall The White House Historical Association's 2018 White House Christmas Ornament honors Harry S. Truman, the thirty-third president of the United States. This ornament is designed to illustrate three significant changes made by President Truman during his a..
Now Just $0.00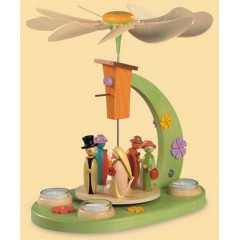 $200.00 Size: 12" x 9" x 12" A whimsical pyramid perfect for the Summer season! This wonderful creation depicts some "love birds" having a sweet wedding ceremony. A perfect twist on the traditional Christmas pyramid. Made in Germany ..
Now Just $200.00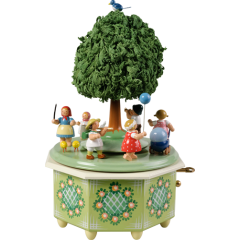 $980 Size: 26.5 cm tall 11" tall This charming springtime music box is sure to set to bring a smile to your face! This collectible, high quality piece features the signature style and look of Wendt and Kuhn with a 36 tone Swiss music box. Up top you'll see sweet children partaking in spring activities and the handpainted base features a delightful traditional pattern. ..
Now Just $980.00