Byers Choice
For many, many years Joyce Byers has been creating the magical carolers so beloved by millions. These whimsical creations were born in her kitchen in Pennsylvania later expanding to the garage of the family home, and ultimately taking America by storm.

Wooden Christmas Advent Calendar Video
At the center of all of this is Joyce Byers herself. Her talent and vision have brought an amazing line of carolers with a 19th-century vibe to collectors the world over!
We are all so glad she did!

Browse our Byers Choice section, and if you have questions, please contact us at info@thechristmassleigh.com. If an out of stock caroler is still in production, we can generally get what you want in for you.
Refine Search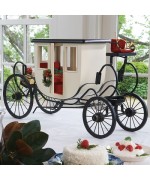 $320 The coach is approximately 26" long 16" tall and 9" wide. Reminiscent of colonial carriag..
$0.00
Model:23414
Showing 1 to 1 of 1 (1 Pages)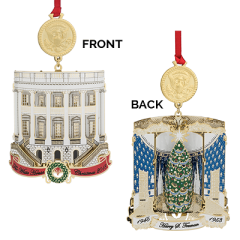 2018 White House Historical Association Annual Christmas Ornament Harry S Truman Size: (including seal charm) 2 1/8" x 3 1/4" tall The White House Historical Association's 2018 White House Christmas Ornament honors Harry S. Truman, the thirty-third president of the United States. This ornament is designed to illustrate three significant changes made by President Truman during his a..
Now Just $30.00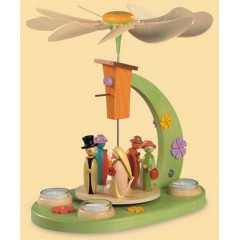 $346.00 Size: 12" x 9" x 12" A whimsical pyramid perfect for the Summer season! This wonderful creation depicts some "love birds" having a sweet wedding ceremony. A perfect twist on the traditional Christmas pyramid. Made in Germany ..
Now Just $346.00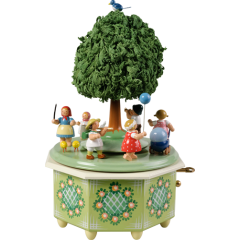 $980 Size: 26.5 cm tall 11" tall This charming springtime music box is sure to set to bring a smile to your face! This collectible, high quality piece features the signature style and look of Wendt and Kuhn with a 36 tone Swiss music box. Up top you'll see sweet children partaking in spring activities and the handpainted base features a delightful traditional pattern. ..
Now Just $980.00