Real Oktoberfest Items
We have an extensive selection of authentic German and Austrian attire in our retail shop in Middleburg, Virginia and don't forget, we ship worldwide! Here, we have a small sampling of attire appropriate for authenticity at any Oktoberfest. It's not just about dirndls and lederhosen, as you will see. One can be as authentically attired from head to toe as can be, or simply sport an edelweiss silk scarf or Bavarian Hat with a hat pin and also be finely turned out for any Oktoberfest activities. Have a look. Don't see what you want? Contact us at info@thechristmassleigh.com and will lend a hand!
Showing 1 to 12 of 12 (1 Pages)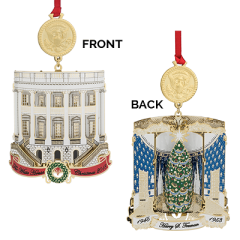 2018 White House Historical Association Annual Christmas Ornament Harry S Truman Size: (including seal charm) 2 1/8" x 3 1/4" tall The White House Historical Association's 2018 White House Christmas Ornament honors Harry S. Truman, the thirty-third president of the United States. This ornament is designed to illustrate three significant changes made by President Truman during his a..
Now Just $30.00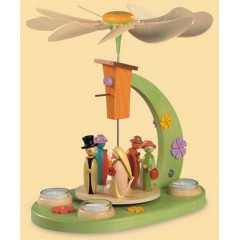 $200.00 Size: 12" x 9" x 12" A whimsical pyramid perfect for the Summer season! This wonderful creation depicts some "love birds" having a sweet wedding ceremony. A perfect twist on the traditional Christmas pyramid. Made in Germany ..
Now Just $200.00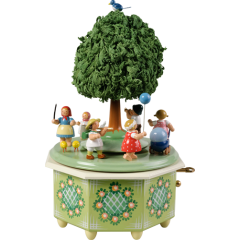 $980 Size: 26.5 cm tall 11" tall This charming springtime music box is sure to set to bring a smile to your face! This collectible, high quality piece features the signature style and look of Wendt and Kuhn with a 36 tone Swiss music box. Up top you'll see sweet children partaking in spring activities and the handpainted base features a delightful traditional pattern. ..
Now Just $980.00