Christmas Ornaments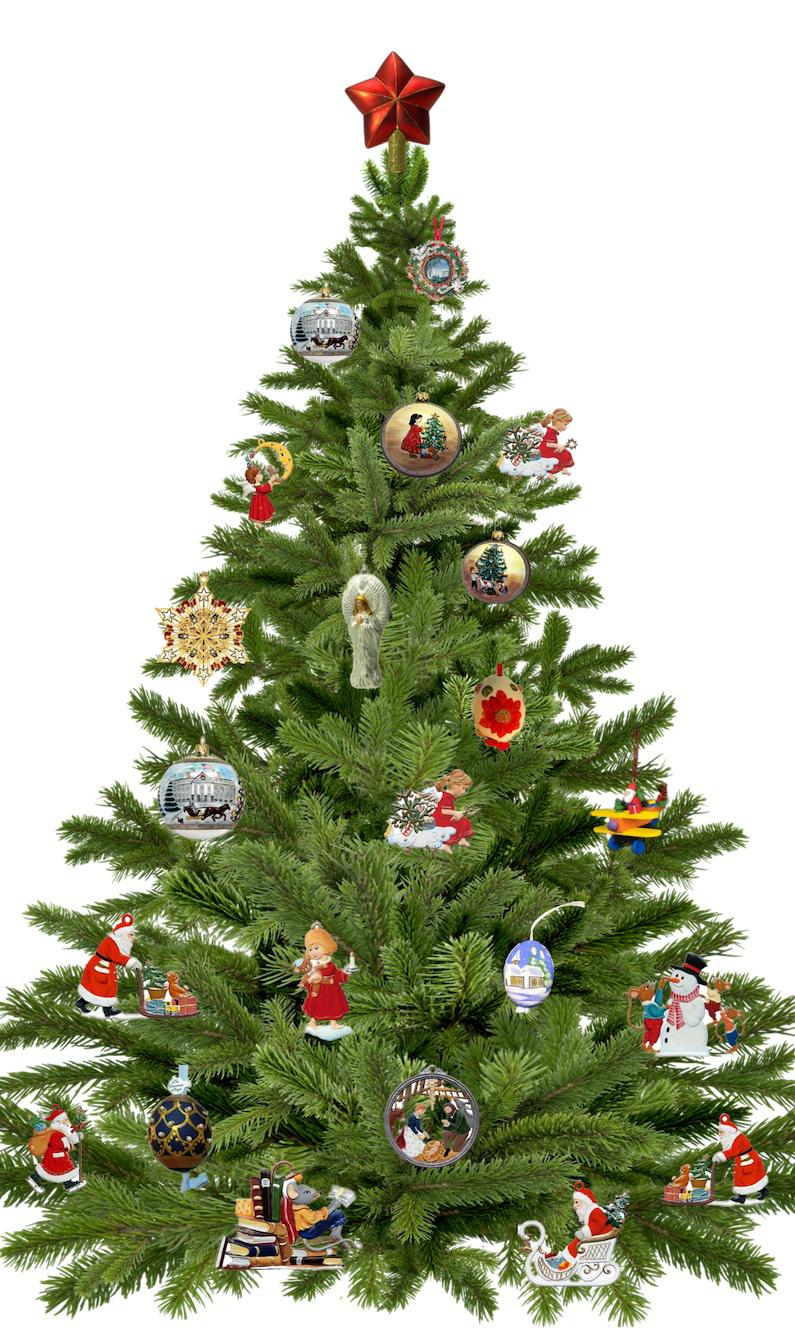 The tradition of the Christmas Tree began in Germany in the 18th century.
The wealthier people decorated their trees with candied fruits and sugared nuts, but these delicacies were just too expensive and, frankly, unavailable for the greatest number of people. So, very slowly the ingenious master craftsmen of the day came up with "substitutes" made of mouth blown glass that they carefully hand painted to take the place of the sugarplums and nuts that hung on the trees of their wealthier neighbors.
What began as a substitute created out of necessity, eventually ballooned into the tradition of glass ornaments that we know and love today.
| | | |
| --- | --- | --- |
| | | |
| Erzgebirge Wooden Ornaments | Schweizer Pewter Ornaments | Christian Ulbrict Ornaments |
| | Austrian Painted Christmas Eggs | |
| Schweizer Pewter Ornaments | Military Ornaments | Master of The Hunt |
| Wax Ornaments | Walnut Shell Ornaments | German Glass Ornaments |
| Ginger Cottage Wooden Ornaments | Rasp Spice Ornaments | Wooden Ornaments |
Necessity as the Mother of Invention!We are pleased to present to you our lovely, handpainted pewter ornaments by Willhelm Schweizer of Germany. Schweizer Pewter is made in Diessen am Ammersee, a little town southwest of Munich.

A family owned firm for over 200 years, the pewter we present to you is made precisely as it was from the beginning and the workmanship is superb. Each and every pewter piece is cast in two pieces of slate and hand carved in negative relief.

The two pieces are then pressed together and then filled with hot, liquid pewter. The slates are then opened and the figure is figured. They are then hand cleaned and lovingly hand painted. The paints are enamel paints.

At The Christmas Sleigh, we carry an extensive selection of heirloom quality German and Austrian mouth blown and hand painted ornaments, some of which are available for purchase here on our web site. Some are Limited Edition pieces, and all the glass ornaments are exclusive to our shop.

Our collection of these beautiful ornaments numbers in the thousands, so when you are in the Middleburg, Virginia area, stop by and see our complete collection.No German Christmas would be complete without the whimsical wooden hand made ornaments, represented here by Christian Ulbricht. Made in Germany, their colorful and detailed depictions of traditional German Christmas ornaments are also available here on our web site. We also carry the complete collection of the wildly popular Steinbach wooden Christmas ornaments, and we hope to have these on the web in the near future.
Refine Search
Showing 1 to 15 of 15 (1 Pages)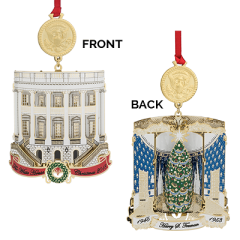 2018 White House Historical Association Annual Christmas Ornament Harry S Truman Size: (including seal charm) 2 1/8" x 3 1/4" tall The White House Historical Association's 2018 White House Christmas Ornament honors Harry S. Truman, the thirty-third president of the United States. This ornament is designed to illustrate three significant changes made by President Truman during his a..
Now Just $30.00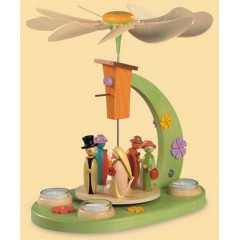 $200.00 Size: 12" x 9" x 12" A whimsical pyramid perfect for the Summer season! This wonderful creation depicts some "love birds" having a sweet wedding ceremony. A perfect twist on the traditional Christmas pyramid. Made in Germany ..
Now Just $200.00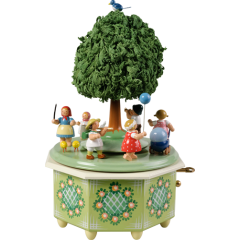 $980 Size: 26.5 cm tall 11" tall This charming springtime music box is sure to set to bring a smile to your face! This collectible, high quality piece features the signature style and look of Wendt and Kuhn with a 36 tone Swiss music box. Up top you'll see sweet children partaking in spring activities and the handpainted base features a delightful traditional pattern. ..
Now Just $980.00