Vaillancourt Chalkware
Vaillancourt Folk Art
Our shop is known around the country as unique in that virtually all our inventory is hand made or hand crafted in central Europe by true artisans. We are proud of that. We are proud that we do not sell assembly line merchandise from Asia, but merchandise lovingly hand made primarily in Germany, Austria and the Tirol area of Italy. We do, however, make exceptional exceptions! Vaillancourt Folk Art is one of them.
Who could resist?
Their products are hand made in the United States. We are proud to carry the Vaillancourt line as it fits well with our intent to showcase heirlooms of the future. Vaillancourt Folk Art is an American family owned and operated business. They created the original contemporary chalkware Santa, and they have hand created detailed, hand painted chalkware heirlooms from antique molds since 1984.
Visit our Vaillancourt section (be sure to check out the darling bunnies!) and fall in love with their chalkware as we have!
There are no products to list in this category.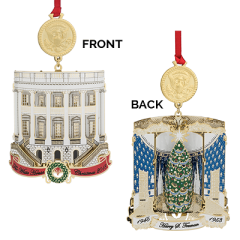 2018 White House Historical Association Annual Christmas Ornament Harry S Truman Size: (including seal charm) 2 1/8" x 3 1/4" tall The White House Historical Association's 2018 White House Christmas Ornament honors Harry S. Truman, the thirty-third president of the United States. This ornament is designed to illustrate three significant changes made by President Truman during his a..
Now Just $30.00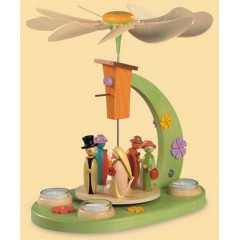 $200.00 Size: 12" x 9" x 12" A whimsical pyramid perfect for the Summer season! This wonderful creation depicts some "love birds" having a sweet wedding ceremony. A perfect twist on the traditional Christmas pyramid. Made in Germany ..
Now Just $200.00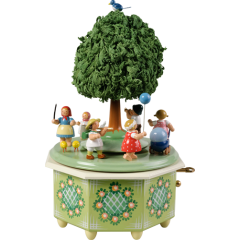 $980 Size: 26.5 cm tall 11" tall This charming springtime music box is sure to set to bring a smile to your face! This collectible, high quality piece features the signature style and look of Wendt and Kuhn with a 36 tone Swiss music box. Up top you'll see sweet children partaking in spring activities and the handpainted base features a delightful traditional pattern. ..
Now Just $980.00