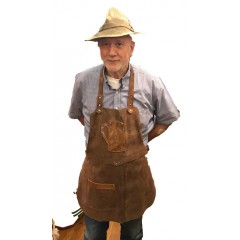 $112.00 Only Size Six. German Grillschuerze mit Latz aus Kalbvelourleder, braun mit Bierglas - Applikation. Meet the King of Grilling' favorite grilling apron! Direct from Germany, this is an actual German Grilling apron for the Man who loves to Grill! The body of the apron is made of genuine leather and the leather look trim and the Beer Stein applique are made of simulated le..
Now Just $112.00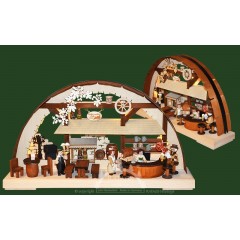 $364 Size 43 x 30 cm/ 17 x 12 inch (WxH) 3D Light arch with indirect illumination - cellar bar in a vault - 4 lathed figurines - many small access This delightful Schwibbogen, or Candle Arch in English, features a delightful workshop. Note all the skillful handicraft being done by the cutest array of characters - a lot of hard work goes in there wooden goods!..
Now Just $364.00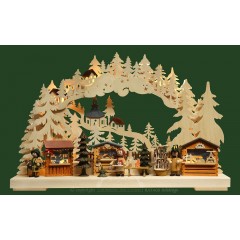 $ Size 43 x 30 cm/ 17 x 12 inch (WxH) This 3D light arch bow also is with indirect illumination and a lot of accessories like decorated market stands, a carved tree with bells and a pyramid. The original RATAGS figures are the toy merchant of Erzgebirge (Ore Mountains) and the market woman who offers wooden toys. All market huts are illuminated also and tell selling scenes. In..
Now Just $414.00
Vaillancourt Chalkware
Vaillancourt Folk Art
Our shop is known around the country as unique in that virtually all our inventory is hand made or hand crafted in central Europe by true artisans. We are proud of that. We are proud that we do not sell assembly line merchandise from Asia, but merchandise lovingly hand made primarily in Germany, Austria and the Tirol area of Italy. We do, however, make exceptional exceptions! Vaillancourt Folk Art is one of them.
Who could resist?
Their products are hand made in the United States. We are proud to carry the Vaillancourt line as it fits well with our intent to showcase heirlooms of the future. Vaillancourt Folk Art is an American family owned and operated business. They created the original contemporary chalkware Santa, and they have hand created detailed, hand painted chalkware heirlooms from antique molds since 1984.
Visit our Vaillancourt section (be sure to check out the darling bunnies!) and fall in love with their chalkware as we have!
There are no products to list in this category.