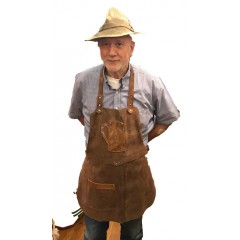 $112.00 Only Size Six. German Grillschuerze mit Latz aus Kalbvelourleder, braun mit Bierglas - Applikation. Meet the King of Grilling' favorite grilling apron! Direct from Germany, this is an actual German Grilling apron for the Man who loves to Grill! The body of the apron is made of genuine leather and the leather look trim and the Beer Stein applique are made of simulated le..
Now Just $112.00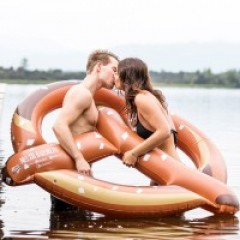 Nice, crispy, brown and with enough salt - this is what a pretzel in Bavaria must be like! And our infllatable swimming pretzel is exactly so. Inflated the pretzel is 150 x 110 cm and offers space for two adults or three children. IMPORTANT: The swimming pretzel is the smart answer to the classic air mattress, but it is no swimming aid! Children are only allowed to go into the water with..
Special Standing Figurines
This section is a mixed bag, but well worth the look. It includes figurines such as the beloved German Chimney Sweep, the whimsical fairies, the various dance groups so popular in Germany, King Ludwig of Bavaria, and the children in various poses such as skiing, playing, celebrating and more. It is in this section that you will find the truly special but difficult to categorize pieces such as the wedding coaches of old, the bridal procession, the harvesting of the hops, the Maypole, beautiful floral arrangements, and even soldiers, ships, and trees of all shapes and sizes! Don't forget to focus on the incredible detail on each and every piece! Please note the small animals on some of the pine trees, so tiny and detailed, it will simply delight! There is much to see in this mixed bag section, so come on in and browse!
*Please note, since these pieces are entirely hand painted the item you receive may not look like the product image listed. The color schemes for these pieces are chosen by the artist and we cannot guarantee the availability of a certain variation. For example, you may see a blonde angel with a red dress listed, but you could receive a brunette angel in a blue dress. If you require a specific color please contact us prior to placing your order to confirm availability*