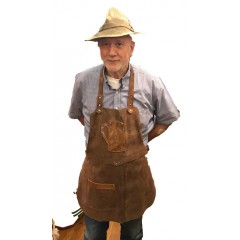 $112.00 Only Size Six. German Grillschuerze mit Latz aus Kalbvelourleder, braun mit Bierglas - Applikation. Meet the King of Grilling' favorite grilling apron! Direct from Germany, this is an actual German Grilling apron for the Man who loves to Grill! The body of the apron is made of genuine leather and the leather look trim and the Beer Stein applique are made of simulated le..
Now Just $112.00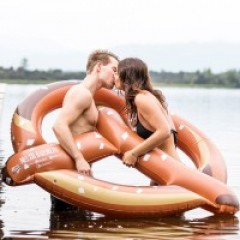 Nice, crispy, brown and with enough salt - this is what a pretzel in Bavaria must be like! And our infllatable swimming pretzel is exactly so. Inflated the pretzel is 150 x 110 cm and offers space for two adults or three children. IMPORTANT: The swimming pretzel is the smart answer to the classic air mattress, but it is no swimming aid! Children are only allowed to go into the water with..
Christian Steinbach Smokers
| | |
| --- | --- |
| ​ | * This sale specifically excludes any and all Steinbach products. Unfortunately, Steinbach is in bankruptcy and we are unable to replace stock. Further, it is unclear whether or not we will ever be able to obtain Steinbach in the future. Due to our dwindling inventory and no real prospects of new stock, we are excluding Steinbach from our store wide sale. If you love the history and majesty of all handmade Steinbach treasures, don't wait to purchase a piece of what appears to be a bygone era. |

Have a look at the beautifully made and whimsical smokermen or smokers made by the illustrious Steinbach of Germany company. While known primarily for their positively amazing nutcrackers and their darling wooden Christmas tree ornaments, they also make terrific smokers in the same detail oriented way as their famed nutcrackers. Browse through our selection and see what we mean!
Click here to view our selection of German Incense

Showing 1 to 5 of 5 (1 Pages)