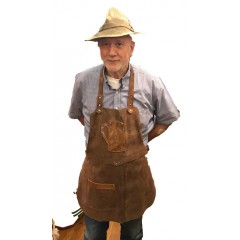 $112.00 Only Size Six. German Grillschuerze mit Latz aus Kalbvelourleder, braun mit Bierglas - Applikation. Meet the King of Grilling' favorite grilling apron! Direct from Germany, this is an actual German Grilling apron for the Man who loves to Grill! The body of the apron is made of genuine leather and the leather look trim and the Beer Stein applique are made of simulated le..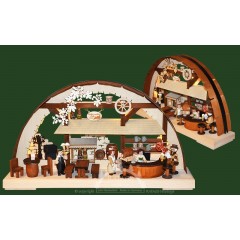 $364 Size 43 x 30 cm/ 17 x 12 inch (WxH) 3D Light arch with indirect illumination - cellar bar in a vault - 4 lathed figurines - many small access This delightful Schwibbogen, or Candle Arch in English, features a delightful workshop. Note all the skillful handicraft being done by the cutest array of characters - a lot of hard work goes in there wooden goods!..
Now Just $364.00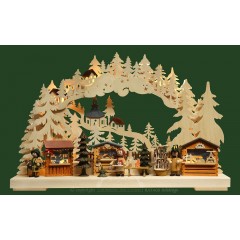 $ Size 43 x 30 cm/ 17 x 12 inch (WxH) This 3D light arch bow also is with indirect illumination and a lot of accessories like decorated market stands, a carved tree with bells and a pyramid. The original RATAGS figures are the toy merchant of Erzgebirge (Ore Mountains) and the market woman who offers wooden toys. All market huts are illuminated also and tell selling scenes. In..
Now Just $414.00
Cuckoo Clocks
About Hubert Herr

As it all began.

Already at the beginning of the 19th century, the Herr's manufactured Black- forest Clocks. This tradition, based on skilled craftsmanship, know-how and up-to-date environmentally conscious production methods, guarantee the high quality of Hubert Herr cuckoo-clocks.

Starting from the raw material wood and metal up to the fully assembled clocks, all is made in the 2 factories in Triberg/Black-Forest, Germany. Hubert Herr cuckoo-clocks are exported to more than 60 countries in the world.

We are the only manufacturer making carvings and cases...
and use only genuine wood, linden and pine, the natural material for our clocks.

All Hubert Herr cuckoo-clocks are guaranteed hand carved and also produce mechanical 1- and 8-day movements, musical with double doors and those with dancing figures on platform and many moving animals, waterwheels and woodchoppers.

All our ORIGINAL BLACK FOREST CUCKOO CLOCKS have been thoroughly tested and inspected before leaving the factory.

However, if your clock should arrive damaged, contact Old World Imports within 90 days for a replacement.
Showing 1 to 14 of 14 (1 Pages)