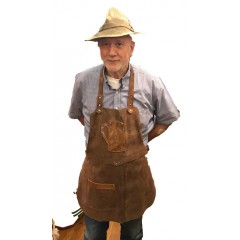 $112.00 Only Size Six. German Grillschuerze mit Latz aus Kalbvelourleder, braun mit Bierglas - Applikation. Meet the King of Grilling' favorite grilling apron! Direct from Germany, this is an actual German Grilling apron for the Man who loves to Grill! The body of the apron is made of genuine leather and the leather look trim and the Beer Stein applique are made of simulated le..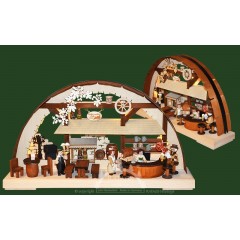 $364 Size 43 x 30 cm/ 17 x 12 inch (WxH) 3D Light arch with indirect illumination - cellar bar in a vault - 4 lathed figurines - many small access This delightful Schwibbogen, or Candle Arch in English, features a delightful workshop. Note all the skillful handicraft being done by the cutest array of characters - a lot of hard work goes in there wooden goods!..
Now Just $364.00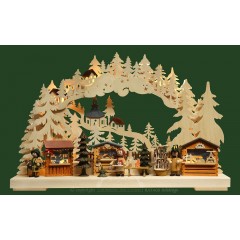 $ Size 43 x 30 cm/ 17 x 12 inch (WxH) This 3D light arch bow also is with indirect illumination and a lot of accessories like decorated market stands, a carved tree with bells and a pyramid. The original RATAGS figures are the toy merchant of Erzgebirge (Ore Mountains) and the market woman who offers wooden toys. All market huts are illuminated also and tell selling scenes. In..
Now Just $414.00
Oktoberfest Beer Steins
The only beer that conforms to the Reinheitsgebot, brewed in the Munich City limits, can be served at the Munich Oktoberfest. Only Beers meeting these criteria get the distinction of Oktoberfest Beer.

This is a list of breweries that produce Oktoberfest Beer under the criteria above are:

Augustiner-Bräu
Hacker-Pschorr-Bräu
Löwenbräu
Paulaner
Spatenbräu
Staatliches Hofbräu-München
Did you know that Oktoberfest Beer is a registered Trademark by the Club of Munich Brewers? The Club consists of the above six breweries.
Authentic German Beer Steins
"Stein" is an abbreviation of German Steinzeug "stoneware." The most common material for beer steins and mugs before glass was introduced. A Bierstein in German means "beerstone." The word "Stein" is not used alone in Germany; they would rather say Krug or Steinkrug.

Beer steins of Germany are not only for your drink but become part of a home's decor' accenting a home with an authentic German look. We carry an extensive collection of German beer Steins, many of which Dieter himself uses. Like all of our items in the Christmas Sleigh website, the German Beer Steins are made of the highest quality materials, and many are hand painted by skilled artisans.

These authentic German beer steins are offered online or in our store in Middleburg, Va. With a small amount of care, the German Beer Stein will not lose their luster. Our German beer steins are imported directly from Germany, picked out by our store owner Dieter.

The German beer steins make great gifts for Dads, sons, friends of German descent or just for any German beer lovers.
Showing 1 to 80 of 80 (1 Pages)