Advent Calendars and Cards
Please browse our collection of German Unique Advent Calendars & Christmas Cards.
For generations, families have marked the coming of Christmas in a variety of ways.
From simple chalk markings to lighting candles, families have employed unique ways to enjoy the counting of
the 24 days before Christmas.
Start a new Advent calendar tradition: Every secret door has space for a tiny treat for that December day.
When the door is opened, a traditional Christmas tune starts to play.
This wooden calendar can be used year after year providing a tradition that your family is sure to treasure.
Refine Search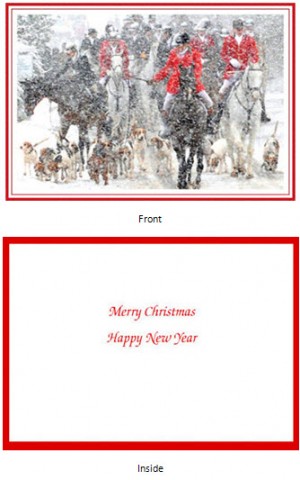 Comes in pack of 10 cards. "Christmas in Middleburg 2009" "Christmas Card 2009" If you love a..
$34.00
Model:Christmas2009-rot
Showing 1 to 1 of 1 (1 Pages)