Elizabeth of Bavaria
Hand Made Santas
You can look high and low and not find Santas of this quality. Each and every piece is entirely hand made by Elizabeth of Bavaria. The attention to detail is exquisite. No two pieces are alike. Each is dressed in quality, often vintage textiles and furs. I find their expressions to be priceless! Having collected special Santa Claus figurines my entire life, I can say that the selection of mass produced resin and plastic out there is just not what I had in mind for my personal collection. Finding quality Santas was almost impossible. When we came across these, we knew we had found the ultimate in one of a kind Santas. We hope you love them as much as we do.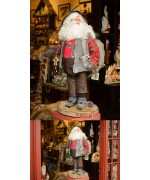 Size:33" tall Standing almost three feet tall - this Santa is truly spectacular! With his lederh..
$960.00
Model:EB-8784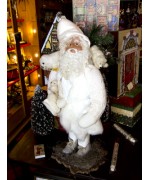 Size:33" tallStanding almost three feet tall - this Santa is trulyspectacular! With his snow white o..
$840.00
Model:Elisabeth-NorthPoleSanta
Showing 1 to 2 of 2 (1 Pages)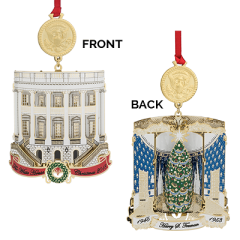 2018 White House Historical Association Annual Christmas Ornament Harry S Truman Size: (including seal charm) 2 1/8" x 3 1/4" tall The White House Historical Association's 2018 White House Christmas Ornament honors Harry S. Truman, the thirty-third president of the United States. This ornament is designed to illustrate three significant changes made by President Truman during his a..
Now Just $30.00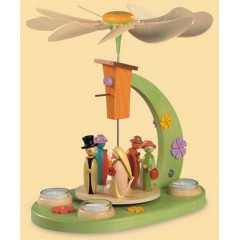 $200.00 Size: 12" x 9" x 12" A whimsical pyramid perfect for the Summer season! This wonderful creation depicts some "love birds" having a sweet wedding ceremony. A perfect twist on the traditional Christmas pyramid. Made in Germany ..
Now Just $200.00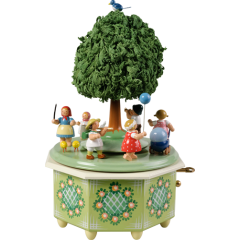 $980 Size: 26.5 cm tall 11" tall This charming springtime music box is sure to set to bring a smile to your face! This collectible, high quality piece features the signature style and look of Wendt and Kuhn with a 36 tone Swiss music box. Up top you'll see sweet children partaking in spring activities and the handpainted base features a delightful traditional pattern. ..
Now Just $980.00