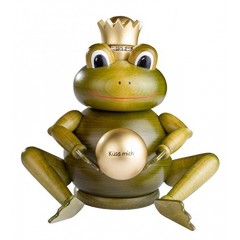 $184.00 Frog King Frog Prince Froschk??nig Size: 24 cm The Kissing Frog - from the story by Brothers Grimm - Sometimes you have to kiss a lot of frogs to find a Prince! There once was a Princess. She was not an ordinary princess, however. This Princess loved to play alone in the palace gardens while she tossed around her favorite golden ball. This smok..
Now Just $0.00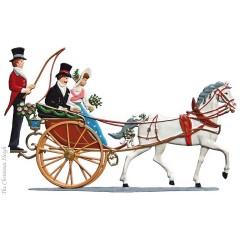 $114 "Wilhelm Schweizer Bayrischer Hochzeitszug" "Bayrische Hochzeitskutsche" "Kutsche mit Brautpaar" Size: 6" x 3-1/2" tall. The unparalleled Wilhelm Schweizer of Bayern hand painted pewter! Known as Zinn in Germany, these pewter ornaments, whether standing or hanging pewter, are truly heirlooms in the making. Hand made and hand painted by the talented artisans of Schweizer Pe..
Now Just $114.00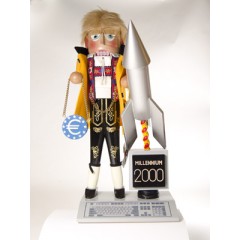 $480.00 "Steinbach Millennium Ltd." Size: 17" tall. Made in Germany. Comes in original box S2000 Introduced 1999 ..
Now Just $480.00
German Smokermen
KWO and Mueller
Christian Steinbach Smokers
| | |
| --- | --- |
| ​ | Unfortunately, Steinbach is in bankruptcy and we are unable to replace stock. Further, it is unclear whether or not we will ever be able to obtain Steinbach in the future. Due to our dwindling inventory and no real prospects of new stock, we exclude Steinbach from our storewide sales. If you love the history and majesty of all handmade Steinbach treasures, don't wait to purchase a piece of what appears to be a bygone era. |

Have a look at the beautifully made and whimsical smokermen or smokers made by the illustrious Steinbach of Germany company. While known primarily for their positively amazing nutcrackers and their darling wooden Christmas tree ornaments, they also make terrific smokers in the same detail oriented way as their famed nutcrackers. Browse through our selection and see what we mean!
Click here to view our selection of German Incense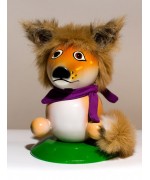 $164 Size: 7-1/2" tall. Christian Steinbach Smoker Fox - Boy Steinbach is world renowned ..
$164.00
Model:S930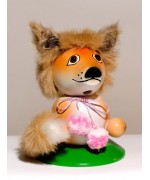 $164 Size: 7-1/2" tall. Christian Steinbach Smoker Fox - Girl Steinbach is world renowned..
$164.00
Model:S933
Showing 1 to 2 of 2 (1 Pages)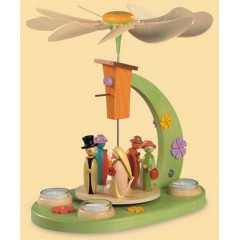 $200.00 Size: 12" x 9" x 12" A whimsical pyramid perfect for the Summer season! This wonderful creation depicts some "love birds" having a sweet wedding ceremony. A perfect twist on the traditional Christmas pyramid. Made in Germany ..
Now Just $200.00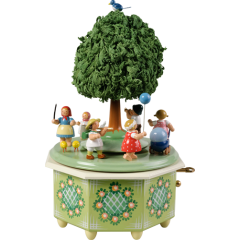 $980 Size: 26.5 cm tall 11" tall This charming springtime music box is sure to set to bring a smile to your face! This collectible, high quality piece features the signature style and look of Wendt and Kuhn with a 36 tone Swiss music box. Up top you'll see sweet children partaking in spring activities and the handpainted base features a delightful traditional pattern. ..
Now Just $980.00