German Easter Treasures
Our German paper mache Easter eggs are beautiful and precise reproductions of those made in the 19th century in Germany. Hugely collectible and immensely popular, these sturdy paper mache eggs are wonderful and lasting containers for all sorts of Easter surprises.

They are made in the Erzgebirge region of Germany in the very same way they were made hundreds of years ago. These paper mache eggs make great Easter gifts on their own or filled with some colorful Easter grass and chocolate goodies.

They are a huge hit at Easter Egg Hunts, so collect several in different sizes for some real old fashioned fun! Please browse our collection of Easter Paper Mache Eggs and Candy Cones.
Refine Search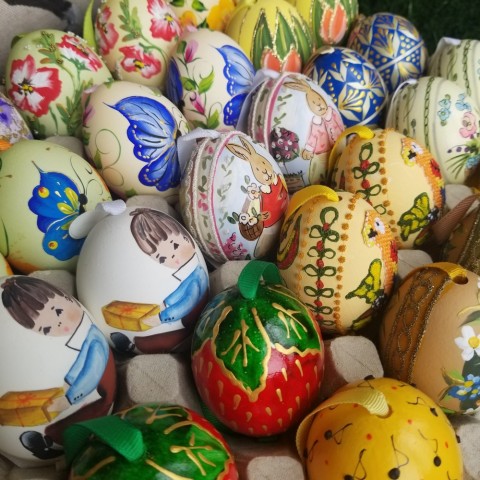 $99 *Please note, the photo shown is just a sample of our current stock. Your hand picked set wil..
$99.00
Model:10PCEggs
Showing 1 to 1 of 1 (1 Pages)